February 12, 2012
Finally! Manookian Cellars 2009 Cabernet and Chardonnay are here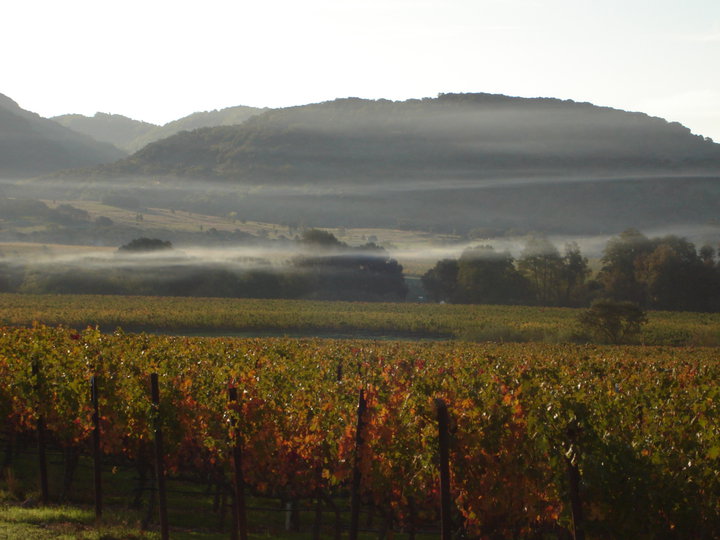 It took us a while… But as always the goal was to deliver the best quality possible!
Our 2009 Cabernet Sauvignon and 2010 Chardonnay are here and they are nothing short of spectacular.
The 2009 Cabernet Sauvignon spent a solid two years in French Oak and has developed into an amazing quintessential Napa Cab with lots of character, complexity and fruit!
On the other hand, the 2010 Chardonnay spent practically no time in Oak (ok… just a little time in neutral oak) and is a very crisp, clean Northern Burgundy style un-oaked Chardonnay.
We are both pleased and proud to present to all of our friends, followers and fans these two great wines.  Keep an eye out for our reserve Cab bottling coming soon!
Oh… yeh the picture above is where the fruit for our Cab came from.
Cheers,
Claude & Carlo
October 8, 2011
Harvest 2011 and Other News
Since our last update (which I'm ashamed to admit was our Happy New Yeat post!) too much has taken place for me to squeeze in one post. But here we go:
In May of this year Manookian Cellars wines made it to China for a wine show. The response and reception was astounding. Manookian Cellars was recognized and awarded by the Unites States Department of Agriculture and several Chinese wine organizations. We were invited to return in June and we did so.
Back home the 2008 Cabernet did extremely well and received praise from well know Sommeliers with the wine landing on the pages of some highly respected wine menus, including The Capital Grill and Morton's Steakhouse.
With the year winding down we are pleased to announce we are completely out of wine. Yep the 2008 Cab is sold out.
Not to worry! in not too long (hopefully by February 2012) we will release our 2009 cab and 2010 Chardonnay.
Finally the 2011 Harvest…. Like last year the weather has been extremely erratic which plays havoc on figuring out when would be the optimum time to pick the grapes. Well, it seems like our capable and talented wine maker Kian, has decided and harvest will begin very shortly (we still don't know the exact date!). The report so far on the quality of 2011 fruit is positive and we are looking forward to another absolutely amazing vintage.
Cheers,
Claude & Carlo
December 31, 2010
HAPPY NEW YEAR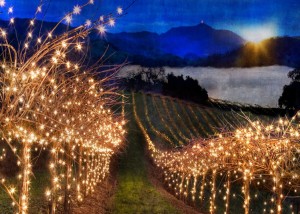 We would like to take a moment to wish our supporters, friends, colleagues and retailers a very happy and healthy new year!
We had a great 2010 and are looking forward to an equally wonderful 2011.
Thank you for your support.
Cheers,
Claude & Carlo
November 23, 2010
Manookian Cellars 2010 Napa Cabernet Sauvignon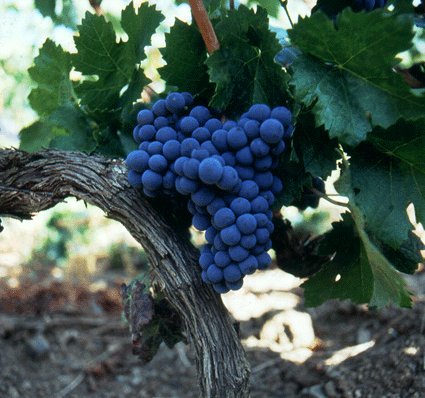 Our 2010 Cabernet Sauvignon is well on its way to becoming a powerful "quintessential California Cab." After visiting almost a dozen vineyards and talking to several vineyard managers, Carlo and I decided on Coombsville Vineyard for the 2010 vintage. The grapes are from a single block of this 65 acre Bordeaux varietal planted vineyard, which is located just East of downtown Napa. Harvest took place on November 5th. Regular updates will be forthcoming.
Cheers,
Claude.
November 9, 2010
Harvest 2010 Napa, CA. – October 30, 2010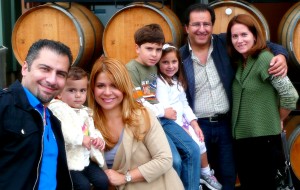 When you can see leaves change color and you can smell fermenting grapes everywhere, you know it's harvest time.  We rolled up our sleeves and got busy at the winery by sorting grapes and getting a little taste every now and then. We also got to sample some of the actively fermenting wines—but not too much!   This trip was particularly exciting as we shared this experience with our children who had a lot of fun. Next year we will plan on spending more time at the winery. Maybe we'll invite our wine club members to join us so we can get some free labor from them!
Cheers,
Carlo.
November 3, 2010
Manookian Cellars 2010 Lone Oak Chardonnay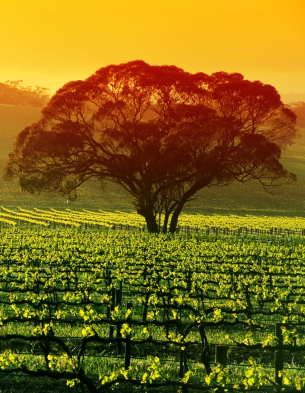 Manookian Cellars 2010 Lone Oak Chardonnay (Santa Lucia Highlands AVA)
We've been anxiously waiting for our Northern Burgundy style chardonnay for a while and it will be here before you know it! Harvest took place on October 21st. FINALLY! We anticipate bottling in approximately 7 months or so and releasing shortly thereafter.
A little about the vineyard:
Carlo and I searched long to find the perfect fruit that would be suitable for the Burgundy style chardonnay we had in mind.
The 146-acre Lone Oak vineyard is planted on an east-facing slope near the center of the Santa Lucia Highlands. It was planted in 2001, making it the optimal choice for this wine.
Stay tuned for periodic updates.
Cheers,
Claude.